Books by American authors have long and firmly settled in the readers' wishlists of many of us, but here is something that could have escaped your attention. African American literature is a very specific phenomenon. Hundreds of years of slavery and segregation, inequality and struggle for rights have left their mark on books, and the love of folklore and elements of African mythology have created a unique flavour, noticeable even in science fiction. Today, on the birthday of the first famous African American poetess Phyllis Wheatley, we will recall the writers for whom her work opened the way to literature.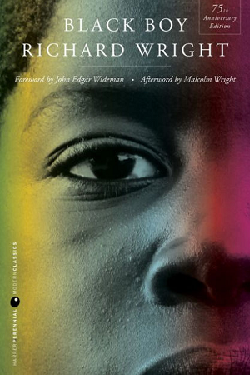 Richard Wright, "Black Boy"
Let's start with the classics. One of the most important African American writer of the 20th century, Richard Wright grew up in the Mississippi forests, in poverty and hunger, and his life was full of hatred and fear. He did not hesitate to steal, lie and vagabond: otherwise it was impossible to survive. On the one hand, there were white people, indifferent and cruel, sometimes sympathetically condescending. On the other hand, there were his own black people, despising anyone who stands out and tries to start a new, better life. So what to write about if not about this? "Black Boy" is Wright's autobiographical novel about the hardships of growing up in the American South during the Jim Crow era. It is a confession and at the same time an accusation, a clear example of the crab bucket theory. "Black Boy" is about how difficult it is to grow up as a human being when there is only cruelty and pain around, which has no skin colour.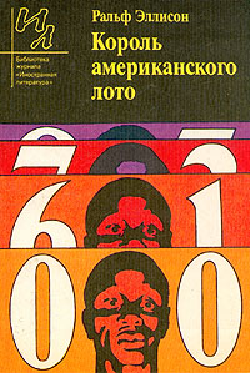 Ralph Ellison, "King of the Bingo Game"
Post-war "black" America, the 40s and 60s with all their madness, anxiety and disappointment – Ralph Ellison captured this era in all its bitterness and splendour in his stories. The stark contrast between the progressive North and the conservative South is deeply tragic: wherever you run, whatever you look for, chaos or stability (in the end, there is almost no difference between them), the world still looks down on you. At the same time, Ellison remains incredibly optimistic. Strength of spirit, perseverance and a little hope for a bright future – that's all that his characters have. And they are making it!
Maya Angelou, "I Know Why the Caged Bird Sings"
The story is joyful and painful, mysterious, plaintive, ephemeral, like childhood itself. The anguish of a lonely child, religious cries and the right words that soften the human heart – it's all about Maya Angelou's memoirs. Put under care of her grandmother together with her brother, Maya faces incomprehensible rejection and racism from childhood, and at the age of eight she is subjected to violence, the consequences of which will follow her throughout life. But this story is not only about hardships and prejudices – it is about finding oneself. It's about love for yourself, about kindness, search for your own mental strength and purpose that will make you move mountains. It's very life affirming.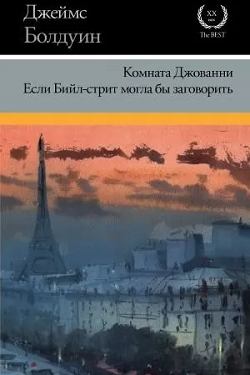 James Baldwin, "If Beale Street Could Talk"
Honest, frank and moving, "If Beale Street Could Talk" is a love song in the face of injustice. Tish is only nineteen, and she is madly in love with the young sculptor Fonny. She is carrying his child, and the future seems bright and cloudless. But nothing good can last forever – Fonny is falsely accused of a terrible crime and imprisoned. This generates a whole kaleidoscope of frightening events, towering obstacles, and unspeakable emotions. There's affection, despair, hope. Blues motifs unite sadness and true passion, making a touching love story on the verge. Alive and painful, this story is worth your attention.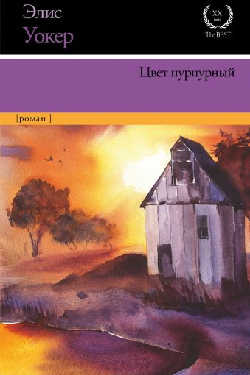 Alice Walker, "The Color Purple"
Social injustice remains the key theme in African American literature, and has long been fertile ground for generating clichés. You'd think, what could be new in yet another story of the difficult fate of a dark-skinned woman of the old South? But Alice Walker presents this story vividly from a new, unusual angle. The social role of the protagonist, Celie, is grievous and sad: at first she is a submissive servant of a cruel father, who separated her from her children and her beloved sister, then a timid slave wife of an equally harsh husband. The future seems gloomy and frightening until a mentor, true friend and support appears in Celie's life. Together they can do everything – find freedom, leave the past behind, find their calling and even close ones.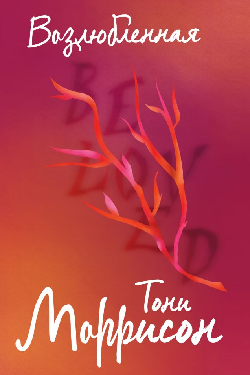 Toni Morrison, "Beloved"
Mid 1800s. The abolition of slavery in America is approaching, the world is about to become safer and at least a little more honest. But the runaway slave Sethe is tormented by the terrible events of the past. The ghost of her dead daughter, an unnamed girl, whose grave bears the only engraving her mother could afford, "Beloved", returns to her house, turning every day into a real endeavour. Toni Morrison frighteningly and stunningly clear depicts the impact of slavery on a person, all the attempts to forget, to start everything from scratch, which only drives one into a corner and deprives one of his or her own identity. And at the same time, it is a story of relationships between mother and daughter from a very unusual perspective. This is a novel about how difficult it is sometimes to rip the memory of the past out of your heart, about difficult choices that change your destiny, and about the people who remain loved forever.
Walter Dean Myers, "The Journal of Scott Pendleton Collins: A World War II Soldier"
This book is about the horrors of war for little ones, an elegant way to dispel all the flair of military romance. The "Diary" is notes of a young American soldier who goes to the front for the first time and comes face to face with all the hardships of a military meat grinder. After all, his first operation was Normandy landings. Excruciating battles day after day; every record in the diary evidences a genuine fear of dying, not making it to the end, not returning home. The language of the book is simple, sketchy, and therefore more realistic. Soldiers go into battle, joke, die on the front line, and Scott Pendleton Collins is one of them. It's really heart-stirring.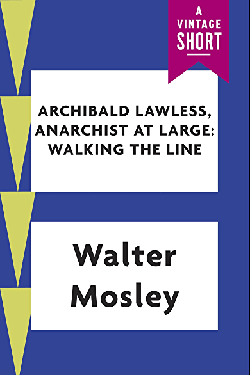 Walter Mosley, "Archibald Lawless, Anarchist at Large"
Let's finish the list of prose with a brilliant absurdist novel by Walter Mosley. A young journalism student Felix Orleans finds himself in the service of a strange, but very charismatic detective Archibald Lawless, who is a free anarchist. From the very beginning, the new work is not what Felix expected. Here he encounters criminal networks, a murder, a theft of millions of dollars in red diamonds... And the poor student is now in the middle of it all. It's time to earn the support of Archibald Lawless and disclose a few plots, arrest all the villains, and understand, where the line between human and chaos is. How do you not accidentally cross it?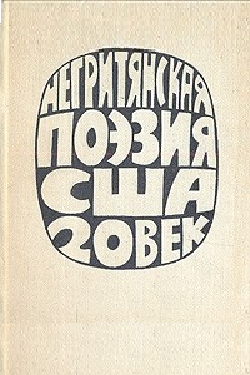 African American poetry of the USA. 20th century
A separate hot recommendation for all frantic poetry lovers. African American poets are a real catch for any connoisseur. Blues motives in every line and stunning ancient traditions of folklore weave together into a single people's song, strong, patient, and sincere. This is a song about long years of slavery, about injustice, about hope and, finally, freedom. The collection gathered everything you would have dreamed of: from the Harlem Renaissance represented by Countee Cullen and Langston Hughes to the beatnik Leroy Jones. We highly recommend reading Lawrence Benford's "The beginning of a long poem on why I burned the city". And also Hughes' "Introduction". And "For Linda" by Jones ... Actually, read it all, it's worth it.
African American literature is something special that resonates in the hearts of all of us, especially today. After all, these are stories about the struggle with the last bit of strength for the place in the sun, about prejudices on both sides, about life in poverty and climbing to the peaks, about a difficult past and an uncertain future. The poetry talks about everything with its own unique flavour. Complex topics will make you look at the world from a new angle, and inexhaustible optimism will help you keep our spirits up in difficult times. Therefore, read. And come to the National Library, after all! Where else can you get so many great books?
Internet Portal Maintenance Department