On September 25, the National Library of Belarus was visited by the Ambassador Extraordinary and Plenipotentiary of Uzbekistan, Mr Nasirjan Yusupov.
The focus of the meeting was cultural cooperation between the Embassy of Uzbekistan and the main library of Belarus. General Director, Mr Roman Motulsky, and Mr Nasirjan Yusupov discussed the prospects for the development of cooperation and its possible forms.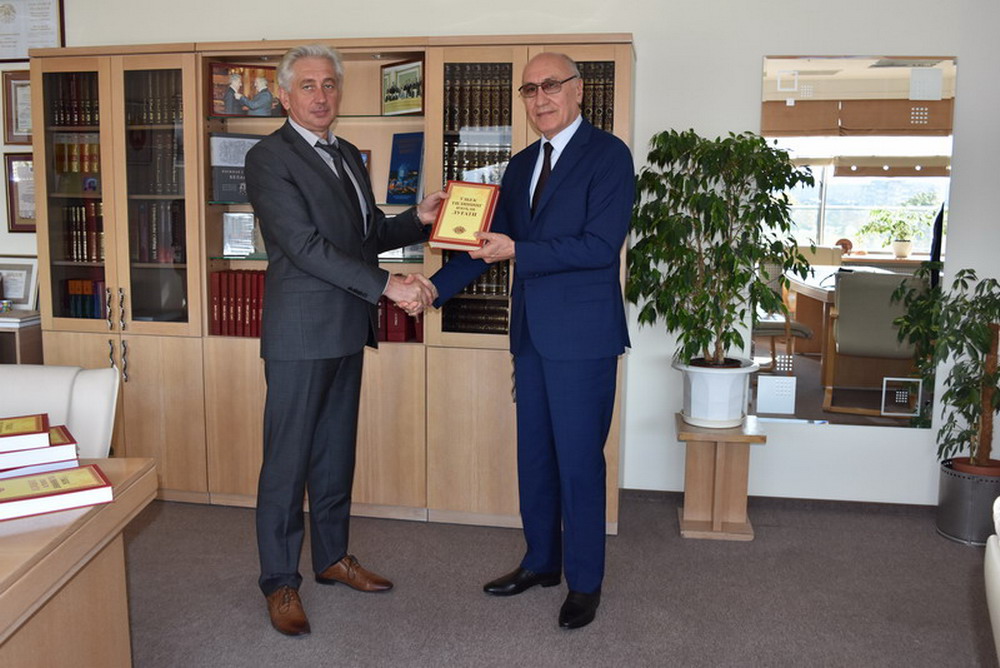 The distinguished guest attended an excursion around the library and got acquainted with the history of the "diamond of knowledge", its architectural features and decoration.
At the end of the meeting, the distinguished guest presented the library with an explanatory dictionary of the Uzbek language in five volumes and a collection of works by writers from Belarus and Uzbekistan "Blessed Moment".
Public Relations Department