A regional seminar "Children's Reading and Library in the Context of Digitalization of Modern Society" was held in the Drahichyn Central District Library on April 13–14.
The thematic field of the seminar included the problems of raising the prestige of reading, reading activity and its quality, the development of the cultural and reading competence of children and youth. Libraries act as the main resource centres for children's reading development. They not only introduce children to books, but also encourage interpersonal communication, equal dialogue between a child and an adult, their intellectual and spiritual partnership. Establishing the interaction of the library with the family and the child determines its guiding role in relation to the formation of the child's personality as a reader.
Ms Ina Pranevich, Head of the Ideological Work, Culture and Youth Affairs Department, of the Drahichyn District Executive Committee, and Ms Alena Stryzhevich, Director of M. Gorky Brest Regional Library, made opening speeches.
Libraries in their activities use various forms and methods to attract children to the library, to increase interest in books and reading. The seminar participants discussed the innovative techniques used in libraries, with the help of which the formation of a positive attitude towards reading among the younger generation is achieved. The unique experience of M. Gorky Brest Regional Library was presented by Ms Larysa Veramchuk, Deputy Director for Sociocultural and Information Work, and Ms Viktoryja Mikhajlava, Head of the Department of Sociocultural Activities and Marketing. The library creates an environment for children's reading development from an early age, as well as for their parents as organizers of family reading.
The National Library of Belarus was represented by Ms Tatsiana Sapega, Head of the Research and Project Sector of the Bibliology Research Department, who spoke about the Library's projects aimed at popularizing book culture for children. In the report, the main attention was paid to marketing methods of promotion and the principles of implementation of the "On a visit to Book" project.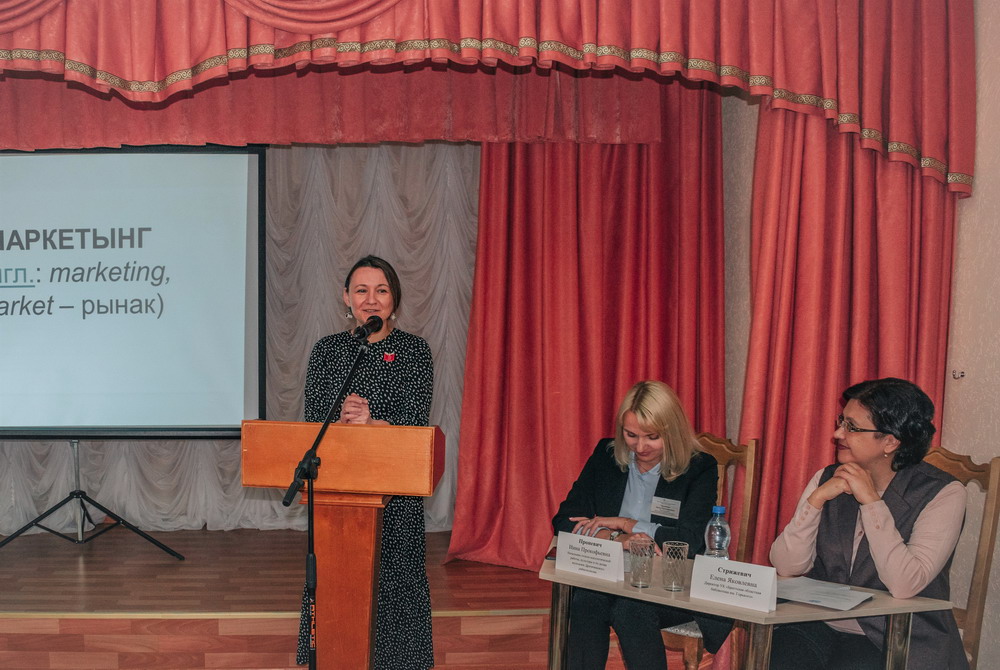 Ms Victoryja Karaliova, Head of the Marketing and Project Activities Department of the Scientific Library of BNTU, talked about inclusion in the library, the specifics of serving children with disabilities.
The seminar was organized for deputy directors of library systems that work with children and for heads of children's libraries in the Brest region. The event allowed specialists to learn about the best innovative experience in serving children in libraries.
Bibliology Research Department