A unique popular scientific publication about the longstanding history of the construction and modernization of the Brest Fortress were added in the National Library's fund.

This third volume of the atlas about the Brest-Litovsk Fortress was donated to the Library by the Brest Fortress Foundation during a presentation held at the Peoples' Friendship House.
The book contains previously unknown sealed materials stored in the largest military archives and museums in Moscow and St. Petersburg. This atlas also included documents from the collections of the National Library of Poland, the memorial complex "Brest Hero-Fortress" and private collections, most of which were published for the first time.

The third volume of the atlas is dedicated to the forts and fortifications of the Brest-Litovsk fortress (1876-1915). The cartographic papers and photos from archives will guide the reader from the medieval village Berestye to the events of the First World War. The contemporary art photos will connect the past with the present time.

Using the atlas, you can study the main plans of the fortress, the drawings of some fortifications and photo documents. There are 54 construction plans, 63 photos and more than 50 historical shots.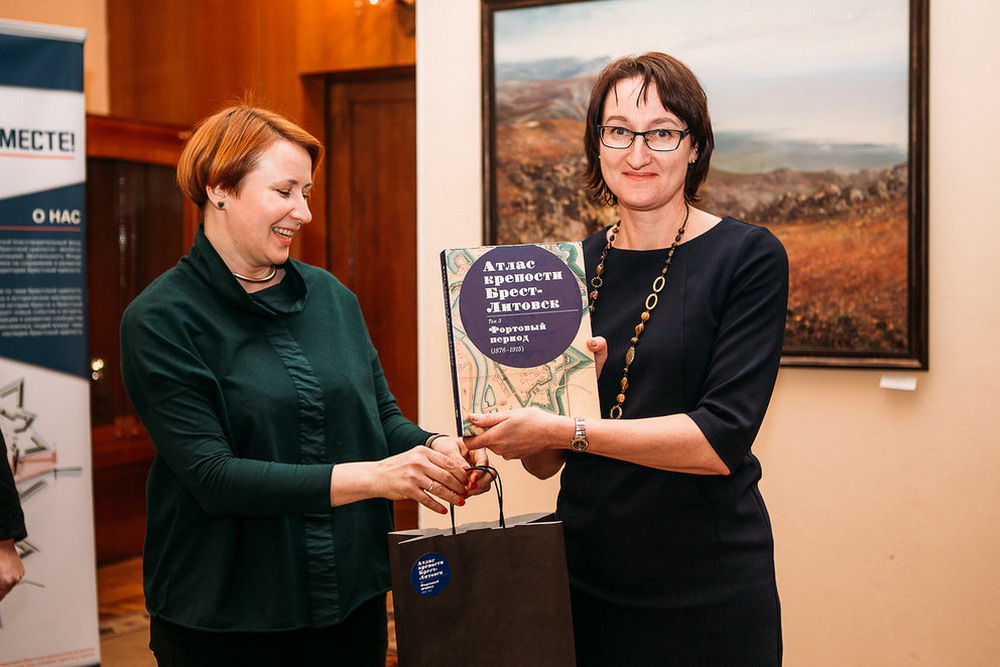 The book will be of interesting for historians, ethnographers, experts in the field of historical heritage protection, architects, museum workers, archivists and librarians, tourism specialists, teachers and students. Now history lovers, tourists and visitors of the Brest Fortress will learn everything about its construction, equipping, artillery, iconic personalities and new engineering solutions that have influenced the development of the fortress.